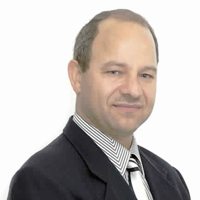 Dr. Abou-Allaban is board certified in General Psychiatry. He completed medical school in Aleppo, Syria, after which he completed psychiatry training at Harvard South Shore Program (Harvard Medical School Program). He obtained a master of business administration from Anna Maria College in 2000 (Paxton, MA).
Dr. Abou-Allaban was Assistant Professor in Psychiatry at the University of Massachusetts Medical School from 1997 until 2005. Dr. Abou Allaban was the Medical Director of Boston Health Care, Inc. (Walpole, MA) and Deputy Medical Director of the psychiatric hospital at Sheikh Khalifa Medical City in Abu Dhabi, UAE. He is presently the Chief Executive Officer of the American Center for Psychiatry and Neurology, UAE and the Medical Director of Neuro Behavioral Center in Walpole, MA.
Dr. Abou-Allaban has extensive experience in lecturing and teaching. He has conducted workshops on different psychiatric and psychological topics in the USA, and internationally. He has been honored with several awards in the field of psychiatry, such as the American Academy of Continuing Medical Education Award in 2007. Dr. Abou-Allaban continues to educate and use his expertise in the field of psychiatry to make a difference in individual's lives.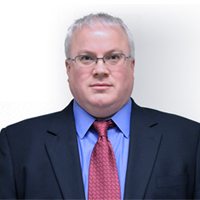 Joseph W. Kelly is a Licensed Mental Health Counselor. He completed his bachelor's degree at Bridgewater State University in Business and his master of arts in clinical psychology from Bridgewater State University. Mr. Kelly has over 23 years of experience in the field of mental health counseling, working in both major hospitals and clinical settings. Some of the places he has worked were Faulkner Hospital, Pembroke Hospital, Westwood Lodge, Boston Health care, and South Bay Mental Health.
Mr. Kelly's expertise is in individual therapy, crisis intervention, and anger management for adults. He is highly experienced in the treatment of depression, anxiety, adjustment disorders, substance abuse, dual diagnosis, and anger issues. Mr. Kelly strives to give the highest quality of care while helping the patient take a positive step towards healing and growth.
Ekaterina (Katia) Filatov is a multilingual Psychiatric Mental Health Nurse Practitioner with over 9 years of clinical experience in mental health and substance abuse treatment. She graduated from Regis College with a Master of Science in Nursing and received her Baccalaureate Degree in Nursing from Curry College in Milton, MA.
Katia provides psychiatric medication management and therapy. Her experiences covers a variety of conditions such as depression, anxiety disorders, PTSD, ADHD and substance use disorders.
Aliyah Banister is a Licensed Clinical Therapist. She received her master's in Clinical Social Work from the University of Michigan-Ann Arbor in 2010. She has a plethora of experience in the field and school settings as well as clinical.
Aliyah has worked with hundreds of children, youth, adults, couples, and families who struggle with trauma, anxiety, depression, grief, abuse, divorce, relationship conflict, identity, etc. She specializes in children, youth, and families.
Aliyah's approach to counseling is eclectic as well as holistic. Her aim is to help clients understand their past, how it may affect their present, and develop coping mechanisms to foster a brighter future. Ms. Banister also authors and provides training, workshops, and programming in the community on psycho-social topics that affect marginalized communities.
Dr. Rona Klein is a board-certified Psychiatrist. She completed her psychiatric residency and training with McLean Hospital in Belmont, MA. Dr. Klein served as the Division Director for the Community Residential and Treatment Program at McLean hospital.
She also was the Founder and Director of Women's Supported Housing & Empowerment (WHSE). At WHSE she was able to help develop permanent housing with on-site support programs for women and families who were victims of trauma and abuse. Also, she was part of the Victims of Violence Team during her time with Cambridge Health Alliance. Beyond the time spent working and caring for her patients. Dr. Klein most enjoys spending time with her grandchildren and participating in her book club.
Priya Hippolyte is a Board Certified Psychiatric Mental Health Nurse Practitioner (PMHNP-BC). She provides psychiatric evaluations, medication management and individual psychotherapy. She works with a variety of mental health conditions including but not limited to anxiety, depression, ADHD, PTSD, and substance use disorders. Her approach to patient care focuses on managing mental health conditions in a holistic manner by considering the individuality of each patient while incorporating evidenced based treatment practices. Priya uses integrative therapy combining mindfulness techniques, wellness, nutrition and exercise to promote overall health and wellbeing.  Priya earned her Bachelor of Science Degree in Nursing at Salve Regina University in Newport, RI. She then obtained her Master of Science in Nursing from Regis College.
Dr. Yousuf Allawala is a Psychiatrist with close to thirty years of experience serving the South Texas region. After completing his psychiatry residency at the Harvard South Shore Program in Massachusetts, Dr. Allawala worked at the Bridgewater State Hospital before eventually relocating to Texas to be closer to his family. He has worked in an outpatient, private practice setting at Alamo Mental Health Group and during the last decade has worked in inpatient care at Laurel Ridge Treatment Center where he became certified in Electroconvulsive Therapy. Dr. Allawala is passionate about treating psychiatric conditions such as depression, ADHD, anxiety disorders, and substance abuse disorders. In his free time, Dr. Allawala enjoys vacationing with his family and exploring the natural beauty of state parks.
Susan Ouellette is a Psychiatric Nurse Practitioner providing medication management and psychotherapy for over 38 years. Sue treats adult individuals with chronic mental and emotional conditions. She focuses on helping her patients navigate and thrive through life's issues and transitions such as relationships, school & career, grief & loss, and anxiety & depression. Sue also helps her patients with specific challenges including poor sleep, pain, and weight loss and management via clinical hypnotherapy. As a Psychiatric Nurse Practitioner, she specializes in the diagnosis, treatment, and medication management of mental illness and psychological disorders. Sue has advanced education and training and is nationally certified to practice in the field of psychiatry.